Depression is often a symptom of deeper issues that need to be resolved, external issues that aren't reachable by pills. That is why many feel as though talking is a very important part of the process. By learning how to cope with what is bothering us or even to help us fix what is beating us down, we can survive the tribulations that life deals us. But in many clinics, that is not the case. I remember when I was going to the doctor for help. I'd get to spend a whole 5 to 10 minutes (at best) and then given drugs. Now I'm not against anti-depressants at all, but what I realized was that taking the medicine wasn't all that was necessary. I needed to put my problems into a perspective I could handle and for that, I needed to talk to someone knowledgeable and understanding about how to get through these things and deal with future issues.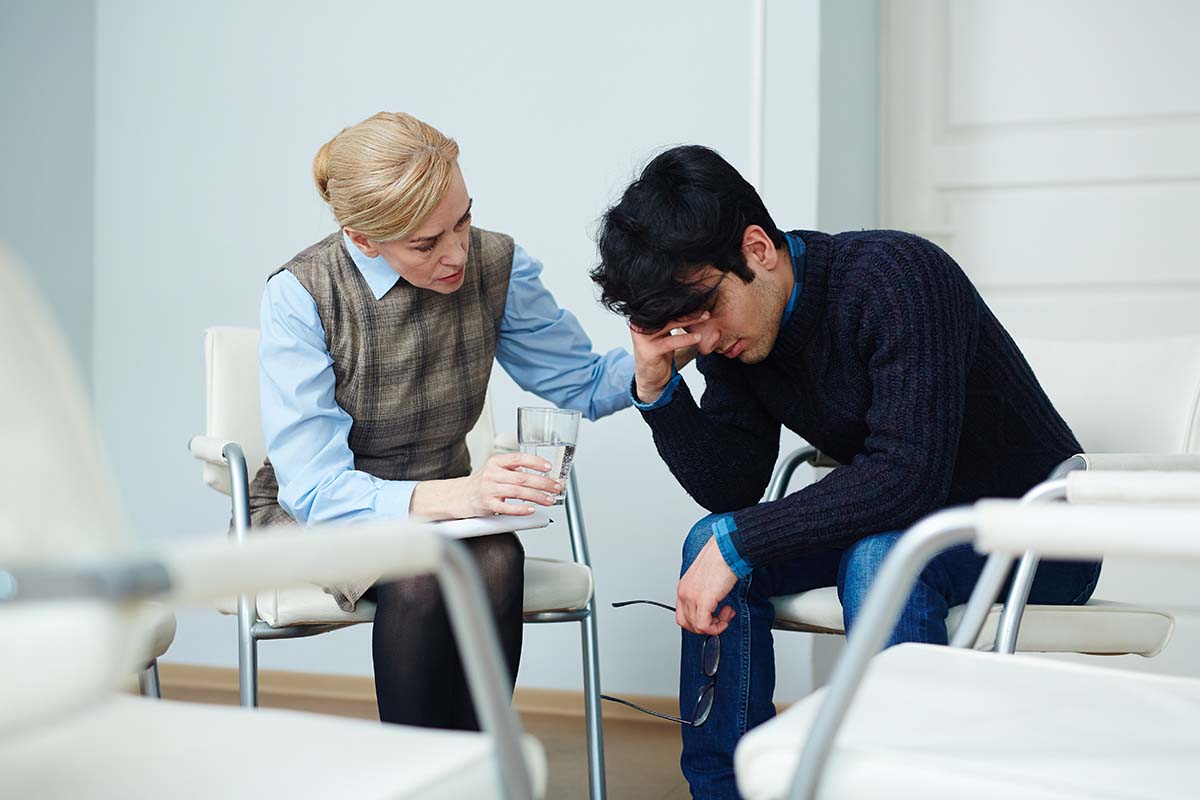 But true talk therapy is pretty expensive. Psychiatrists can charge hundreds of dollars for a single session, which is out of reach for many. Especially in a time when the economy is tanking and many are losing their insurance, if they were lucky enough to have insurance that covered it to begin with. So many turned to the internet for help. And forums and chat rooms do provide a degree of relief to some, but there are trolls out there that prey on the misery of others and mislead and even push someone over the edge, as part of a sick delight. While we haven't seen that here, we have heard it happen many times, especially in suicide prevention chats.
DRG (Depression Recovery Groups) has been changing all that for a couple of years now, but we thought we'd mention it now because they've helped thousands of people deal with issues that may be surrounding them and virtually slapping them in the face. The process is pretty simple. You can go to their website, find a group meeting and at the scheduled time, enter it via the phone or VoIP. The first one you attend is free, with the later ones only $7.99 (a debit/credit card is required). The talks are confidential and anonymous which allows you to have the freedom to speak out about your problems without having to worry about it being saved forever for a future boss, friend or enemy to find.
Those that lead the group are for the most part those that have recovered from depression themselves. They are in the unique position to have been where you are, to feel the way you have, and thus can have an understanding of what you are going through. Many are also certified peer specialists who have been trained to help you through the recovery process from start to finish, whether mild or in crisis. They can help you find help in your community, teach skills on how to deal with the issues, promote self worth and sense of wellness and provide emotional support as well.
If you would like to find out more about Depression Recovery Groups, you can visit their website at
depressionrecoverygroups.com
.